Sunday, March 27, 2005
Celebrating Sunshine
We finally got a Saturday without rain. Friday night I was having dinner with Debbie and Nate, and Nate asked me for help with buying a bicycle.
"I'll do it, but you'll have to bribe me."
"What's the bribe?"
"You have to come to the beach with me tomorrow and make a sculpture."
"OK, man, we'll do it. What time?"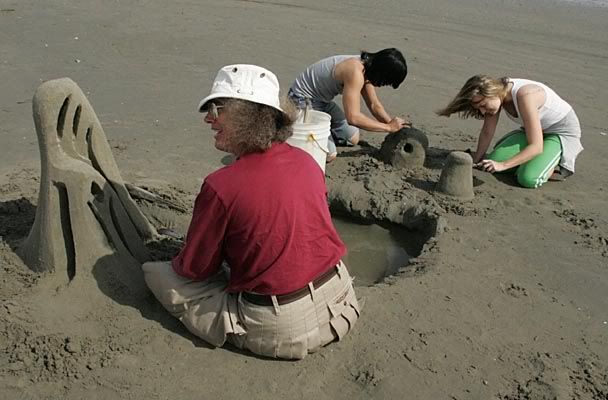 My friend Rich took the photo above. I brought the "little" Powershot G2 for him to use but it wouldn't work. Once I'd thought about it a little bit I realized that maybe expecting the battery to go six months or so without being charged is a bit much. So he sacrificed his neck and picked up the EOS 1D and staggered around with it. Thank you, Rich. And now I'm going to charge the G2's battery.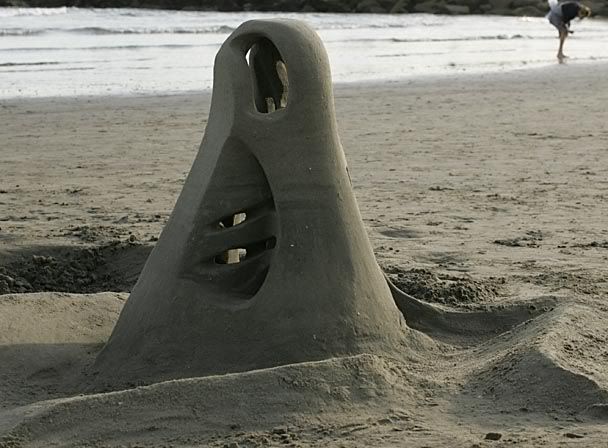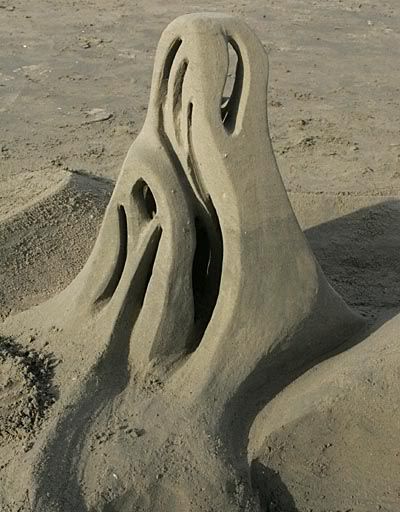 Nate and Debbie turned out ot be naturals, doing more with their sand than most current professionals. Given more practice they'll both be better at this than I am.